Maybe Rad Trad Joseph Shaw Can Invite These Egyptian MUSLIMS To The Latin Mass: Hostile Muslims Storm Coptic Church Call For It To Be Demolished!
Just days after a Rad Trad Joseph Shaw got the idea to publish a paper on the Rorate Caeli Blog about converting Muslims to the Catholic faith by inviting Muslims to attend a Latin Mass:
This happened on Friday in Egypt :
Hundreds of Muslim demonstrators storm Egyptian Coptic church and call for it to be demolished
Hundreds of Muslim demonstrators have stormed a Coptic church in Egypt calling for it to be demolished. A hostile mob wreaked havoc in the building by wrecking sacred objects and attacking worshippers after gathering outside during Friday prayers. During the brief siege the demonstrators chanted offensive slogans and called for the church's demolition, the diocese in Atfih said. The wounded were transferred to a nearby hospital after security guards dispersed the mob. The nature of their injuries is not known.
Source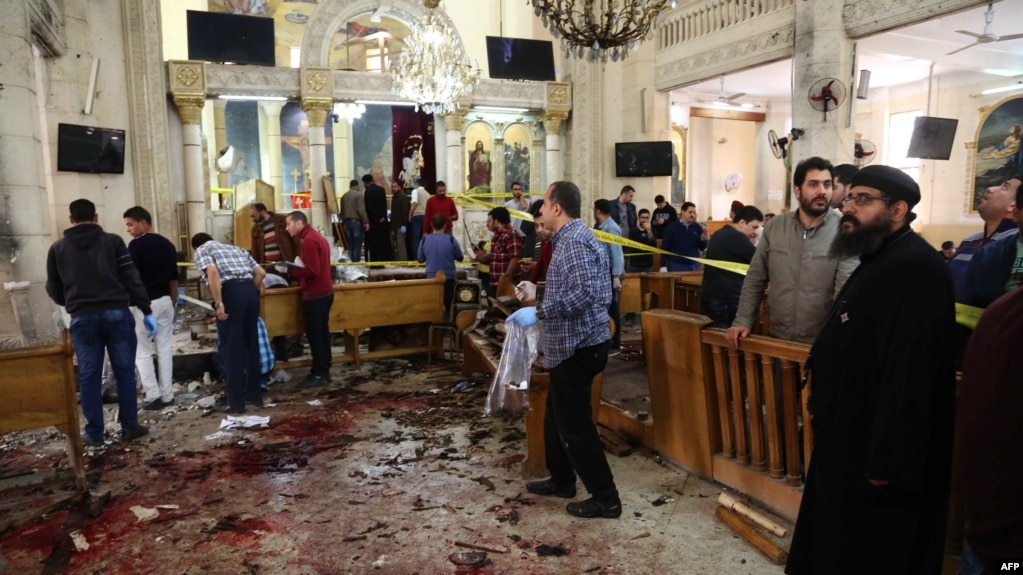 So those who sit in the pews at a Latin Mass are suppose to blindly follow the folks at
Rorate Caeli Blog and ignore the actual news events of Muslim terror attacks and believe that every thing is fine with Muslims.
Are we just to take Rorate Caeli word for it that Muslim will convert if they are invited to the Latin Mass?
Really?
To convince the Latin Mass pew sitters even further Rorate Caeli publishes a follow up piece telling us that t
he Traditional Mass can be a powerful instrument for the conversion of non-Christians:
That's nice! one unnamed Muslim may or may not have converted to the Catholic Faith.
Here is the letter that Rorate Caeli posted from this supposed unnamed Muslim who converted to the Catholic Faith:


I am a Turkish Catholic, a convert to the faith from Islam. Ever since I joined the Church, I wanted the Traditional Latin Mass to be celebrated in our diocese. After much prayer and constant petition for 3 years, we have finally started to celebrate it on Fridays.
We don't have all the vestments required to be worn by the priest but we make due with what we have. This past Friday, we have celebrated our first Rorate Mass. It was a low mass but still it was a wonderful occasion.
I wanted to share this event with you because ever since I became a Catholic, I have been reading your blog Rorate Caeli and learned many things thanks to it, and I thought this glorious mass organised by young Turkish people, all converts from Islam, could be a glimmer of hope in these dark days for our Church.
I include some photos from us and our church Notre-Dame de Lourdes in the Archdiocese of Izmir.
Source
Hey - question for you Muslim loving Rad Trads:
If you can't convert your New Mass going Brethren over to the Latin Mass what in hell makes you think you'll convert murderous Muslims?
Idiots!
As a test I suggest that Rad Trads create a go fund me page to finance a trip to Egypt for Joseph Shaw & the writers at
Rorate Caeli
and Fr Z so that these Rad Trad morons can convince the Muslim Mob that attacked the Coptic Church to attend a Latin Mass celebrated by Fr Z himself!
Oh this current folly of
Rorate Caeli
and the Rad Trad community
is the same folly when the lot of them were praising Vladimir Putin as the Greatest Christian Leader of the World...days later Putin shoots down Malaysia Airlines Flight 17 MH17 over the Ukraine killing 298.
You want more innocents to die?
Then listen to the likes of
Rorate Caeli
Fr Z & Joseph Shaw on bringing Muslims into your Latin Mass site....
Idiots!