Fat Cat Blogger Crescat ( Katrina Fernandez) Ends It All! Another Convert To Vatican II & The Stripped And Barren New Mass Hangs It Up!!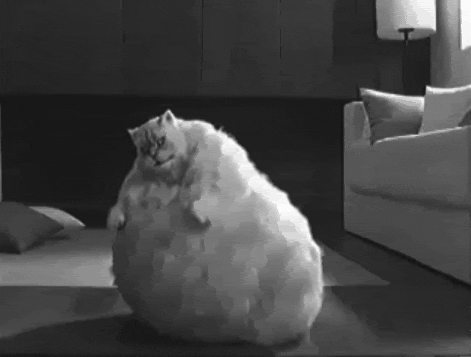 I don't like converts. Especially the ones who attack anything that came prior to Vatican II & the Stripped and Barren New Mass!
You monsters helped to perpetuate the lie that is the spirit of Vatican II & the new Evangelization
You made my life hell:
as much making me drive far to attend Latin Mass while you fat slobs waddle a few steps to the new mass just down the street
making me witness the insanity of Pope Francis
making me spend hours of typing good catholic meditation from the 1500's on the Internet because the Catholic book stores are awash with insipid spiritual shit that only a flaming faggot would use.
So good riddance to a convert who just was here to destroy the love of God in others.
As the blog gained popularity, I was asked to join Patheos for a chance to write for an even wider, more diverse, audience. I accepted the challenge and have been here two years. Maybe three. Or has it been four? My point is, I've been blogging for a very, very long time.

Crescat
I hope all the blog traffic was worth it - cause people like you have to answer for all the mess you created in the Church these last fifty years or so.
GOOD RIDDANCE!!!!!