Maike Hickson & Her Sources Lie Again! Claims Cardinal Meisner Died of A BROKEN HEART! Benedict Says Cardinal Meisner Died A CHEERFUL MAN!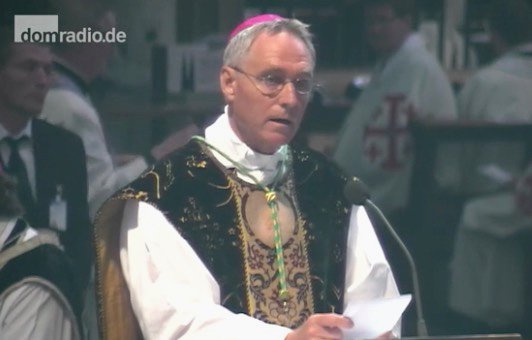 First from the liar Hickson and her lying sources that claim Cardinal Meisner died of a broken heart:
10 JULY 2017:
several well-informed sources in Europe in communication with me all used the same expression, namely, they speculated that perhaps Cardinal Meisner had "died of a broken heart."
Maike Hickson
Now from Pope Benedict who said in his letter that Cardinal Meisner died a cheerful man:
16 JULY 2017:
Vatican City, Jul 16, 2017 / 09:16 am (CNA/EWTN News).- In a letter sent for the funeral of the late Cardinal Joachim Meisner, retired Pope Benedict XVI praised the prelate as a passionate pastor, who died a happy man at peace with the Lord and his will for the universal Church. "What particularly impressed me in my last conversations with the now deceased Cardinal was the serene cheerfulness, the inner joy and the confidence at which he had arrived," Benedict said in the letter, read aloud by Archbishop Georg Ganswein at the prelate's July 15 funeral in Cologne.
Source
What struck me particularly in the last conversations with the Cardinal, now gone home, was the natural cheerfulness, the inner peace and the assurance he had found. We know that it was hard for him, the passionate shepherd and pastor of souls, to leave his office, and this precisely at a time when the Church had a pressing need for shepherds who would oppose the dictatorship of the zeitgeist, fully resolved to act and think from a faith standpoint. Yet I have been all the more impressed that in this last period of his life he learned to let go, and live increasingly from the conviction that the Lord does not leave his Church, even if at times the ship is almost filled to the point of shipwreck.
Pope Benedict
Will the lies never cease?