Worship Me I Have Royal Blood.....
I don't like monarchy. Monarchists today are Nationalists at heart. They hate Universal Political Authority. They hate Dante.
Monarchist worship the blood of a man who claims he comes from a royal line. As if royal blood is a substitute for actual virtue. Monarchists are given over to the sins of luxury. Monarchists flee from penance and mortification.
Funny how most monarchist still vote in democratically held elections.
Catholic monarchists could care less about the Catholic Faith - these Catholic monarchists believe that one religion is as good as another and they have no problem in backing a protestant king.
Oh...and there will be 10 kings who will destroy the Restored Holy Roman Empire some time in the near future.
Again - I hate monarchists.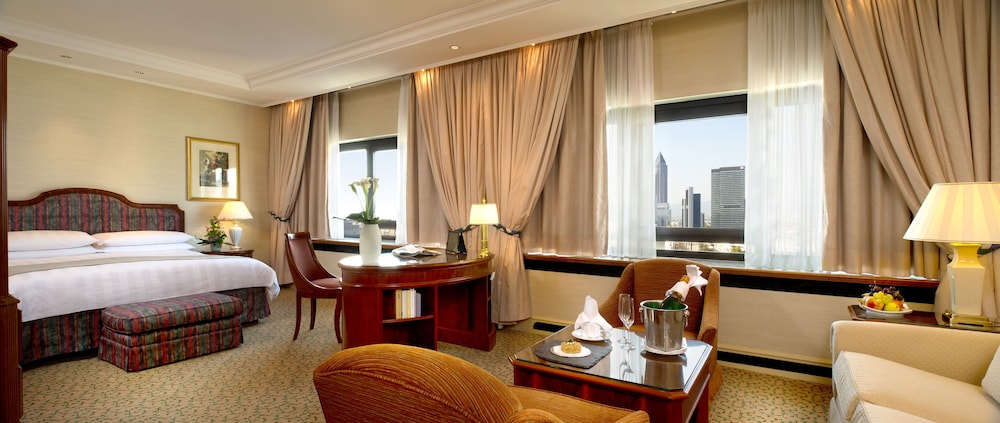 Room Fit For A King
Intercontinental Hotel in Frankfurt


Here is a story of a fraud:
A disgraced relative of the last Kaiser of Imperial Germany has apparently killed himself in a suicide plunge from the roof of a luxury hotel. Carlos Patrick Godehard, Prince of Hohenzollern, 39, fell from the 21st floor roof terrace of the Intercontinental Hotel in Frankfurt. He had been allowed out of the jail where he was serving a four year sentence for swindling at the weekend when he apparently took his own life. Police have ruled out an accident and no other suspects are being sought. The prince was serving his sentence at Euskirchen and was due to be released in July. He was allowed out of jail as part of the preparations for freedom and drove the 200 miles to Frankfurt on Friday morning. His body was found on the same day at 2.40pm. He died instantly. His father was the famous art collector, Godehard Prince of Hohenzollern. Prince Carlos, born in Munich, later grew up in the castle 'Burg Namedy' in Andernach and inherited a multi-million pound fortune. When he was 28 he went into partnership with a businessman to set up Hohenzollern Communications in Hamburg. The company aimed to promote luxury brands in Germany. At that time the Prince explained: 'To indulge in a certain luxury – irrespective of the level of income – is an opposite to the daily worries.' But the fortune was frittered away and the prince fell into criminality. In 2011 he was sentenced to four months probation for not paying an outstanding bill to as creditor and in 2014 to four years for dealing in multi-million pound investment funds which did not exist. The Hohenzollerns rule of Germany officially come to an end at the end of World War One.
Source