Forerunner To The Antichrist Milo Yiannopoulos Encourages Vigilantes to Start 'Gunning Journalists Down' Two Days Later Five Journalists Are Shot Dead!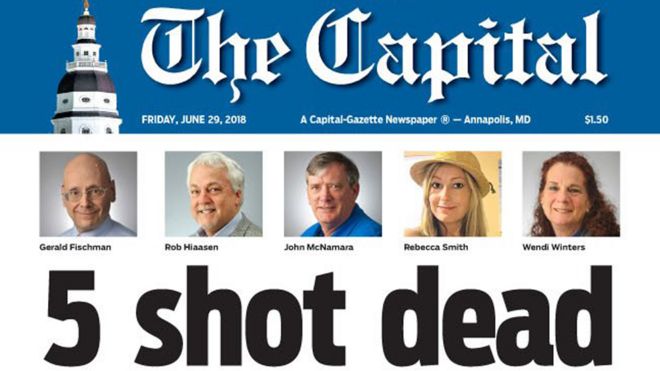 "A forerunner of the Antichrist, with his troops gathered from several nations, will fight against the true Christ, the only Saviour of the world. He will shed much blood and will want to annihilate the worship of God to make himself be looked upon as a God.
Our Lady of La Salette 19 Sept. 1846
(Published by Mélanie 1879)
Milo speaks and five journalists get shot dead
Milo Yiannopoulos has started issuing reporters threatening messages when asked to comment for stories. "I can't wait for the vigilante squads to start gunning journalists down on sight," the right-wing nationalist told Observer over text message, in response to a longer feature in development about an Upper East Side restaurant he is said to frequent. When asked to elaborate on who specifically had upset him, Yiannopoulos explained that the statement was his "standard response to a request for comment." Yiannopoulos also sent the message to The Daily Beast's Will Sommer in an article examining the struggling U.K. Independence Party, which the conservative commentator is reportedly seeking to join as part of, what an Info Wars host describes as, a "soft coup" lead by nationalist figures.
Source