UPDATE UK Chastisements After Passing 2014 UK Gay Marriage Law: Heathrow Airport CHAOS As Control Tower EVACUATED,: o
Atheist Huffington Post Headline mocking God's ability to chastise mankind for the sin of sodomy 29 MARCH 2014:
Gay Marriage Arrives In Britain – No Flooding Or Winged Horsemen Of Death,: o Far
Source
Following up posts since the mockery:
More UK Doom for mocking God....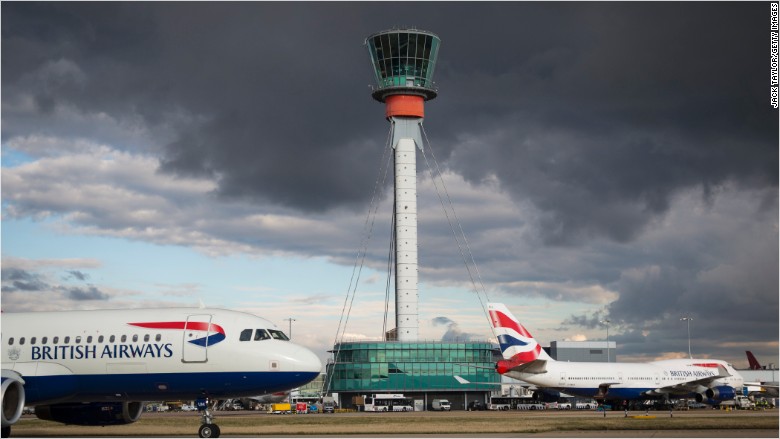 Heathrow Airport CHAOS as control tower EVACUATED - fire engines RACE across tarmac
HEATHROW Airport has been closed for all departing and arriving flights after its control tower was evacuated due to a fire alarm being activated. Passengers said on social media that fire engines had raced across the airfield towards the control tower. One wrote on Twitter: "All aircraft on stop and fire engine just raced to the control tower at @HeathrowAirport. Hopefully we can move shortly." Flights were forced to divert Gatwick and Stansted airports, while others had to return to their original destinations after take-off. Heathrow confirmed the closure on Twitter and that emergency services are on the scene. A spokeperson said: "We are investigating what it means for flights landing and departing." Passengers have also taken to social media to complain that departing flights have been stuck on the tarmac for more than an hour at Heathrow, while those due to arrive at the airport have also been diverted to Luton. About 30 minutes later, Heathrow confirmed that the airport was fully open and operations were resuming as normal. It said on Twitter to passengers asking for an update on the sitution: "Heathrow experienced a fire alarm activation that impacted the operation of the airfield for a short while.
Source
LOL!