New York Attorney General JEWESS Barbara Underwood Subpoenaed ALL Eight Roman Catholic Dioceses In The State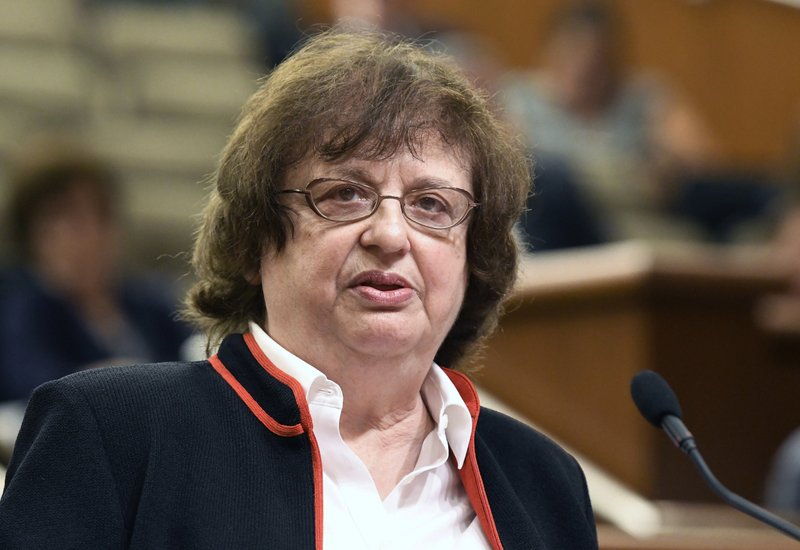 JEWESS
Priests and religious orders will be hunted down, and made to die a cruel death.
Our Lady of La Salette 19 Sept. 1846
(Published by Mélanie 1879)
Sure...I'm sure there's no partiality here....
Source: NY Catholic dioceses subpoenaed in sex abuse probe
ALBANY, N.Y. (AP) — New York Attorney General Barbara Underwood subpoenaed all eight Roman Catholic dioceses in the state Thursday as part of a broadening civil investigation into the handling of sex abuse allegations by church leaders. The subpoenas seek documents relating to abuse allegations, payments to victims or findings from internal church investigations, according to a law enforcement source familiar with the investigation but not authorized to speak publicly. Church leaders vowed to work with Underwood's civil investigation — and any potential criminal investigations to come. "Our diocese will cooperate with any investigation initiated by the New York Attorney General or district attorney," said George Richert, spokesman for the Buffalo diocese. The subpoenas were issued to the Archdiocese of New York in New York City as well as the dioceses of Albany, Brooklyn, Rochester, Syracuse, Buffalo, Ogdensburg and Rockville Center. Underwood's office is pursuing a civil investigation into the church's response to abuse reports and has also reached out to local prosecutors, who are authorized to convene grand juries or pursue criminal investigations.
Source