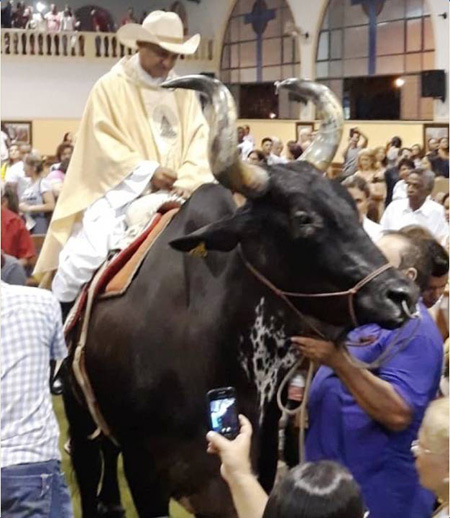 People will think of nothing but amusement. The wicked will give themselves over to all kinds of sin.
Our Lady of La Salette 19 Sept. 1846
(Published by Mélanie 1879)
The priests, ministers of my Son, the priests, by their wicked lives, by their irreverence and their impiety in the celebration of the holy mysteries, by their love of money, their love of honors and pleasures, and the priests have become cesspools of impurity. Yes, the priests are asking vengeance, and vengeance is hanging over their heads. Woe to the priests and to those dedicated to God who by their unfaithfulness and their wicked lives are crucifying my Son again! The sins of those dedicated to God cry out towards Heaven and call for vengeance, and now vengeance is at their door, for there is no one left to beg mercy and forgiveness for the people. There are no more generous souls; there is no one left worthy of offering a stainless sacrifice to the Eternal for the sake of the world.
Our Lady of La Salette 19 Sept. 1846
(Published by Mélanie 1879)
Priest enters church riding a bull
On January 13, 2019, in the Brazilian town of Monlevade, Minas Gerais, Fr. Marcos Jose entered the Sacred Heart of Jesus Church riding a bull down the center to approach the altar and celebrate Mass. The pretext for this profanation was the week-long celebration of festivities in honor of St. Sebastian, whose feast day is January 20.
Source