Convert RAD TRAD Maike Hickson Finally Got Herself In Trouble.....Hickson Author Of Lifesitenews Article On Burke & Bannon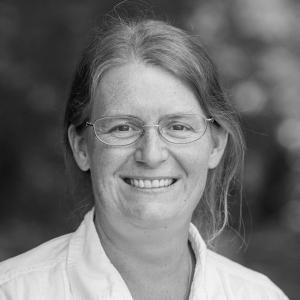 Finally this woman got herself in trouble...
Hickson is the one who spread her lies on what she thought was contained in the unpublished Third Secret of Fatima on Pentecost Sunday 2016 - Hickson claims her knowledge came from Fr Dolllinger who was on his death bed:
When I called Dr. Ingo Dollinger on Pentecost Sunday of 2016 to confirm reports I had heard about his knowledge concerning the missing part of the Third Secret of Fatima, I had no idea what would follow. After my report on his answer, and the very surprising strong denial from the Vatican Press Office in this matter, the name of this wonderful priest began to be mentioned everywhere. My account of our conversation was translated into many languages, demonstrating that Dr. Dollinger's witness was well received by many Catholics in the world. After that initial contact, however, I also came to learn much more about him and the extraordinary blessings God has bestowed upon him during his whole life. This prompted me to begin undertaking the writing of a more detailed report about Dr. Dollinger himself, whom I discovered has lived a life both fascinating and inspiring to the Catholic heart. During the month of June, I was blessed to work with with Dr. Dollinger's personal secretary – over the phone and via e-mail – in order to assemble more information about his life and work.
Source
She published the article at One Peter Five when we were all at Pentecost Sunday Mass.
This time Hickson got caught:
LifeSite News has deleted its post about the meeting. Neither its author, Maike Hickson, nor LifeSite Editor-in-Chief John-Henry Westin responded to questions from BuzzFeed News.
Hickson had shared several drafts of the story with both Bannon and Martel, according to an email exchange obtained by BuzzFeed News, which appears to confirm Martel's account. In one version from June 18, Hickson quoted Bannon as telling Martel, "I was told it is not 80 percent [of members of the Vatican clergy who are gay] — it is closer to 90 percent." The draft also mentioned an earlier report in a French publication saying that Bannon also endorsed allowing heterosexual priests to marry.
The email thread shows that Preate wrote to Hickson, "The version below is good for now." But Hickson then made more changes, and Preate asked for more opportunities to review the text. The email thread does not include a final version.
Source