#RIOTS2020: LA, Seattle, Nashville, Oklahoma City, Salt Lake City, Atlanta, Chicago, Detroit, NYC, DC...Philly, Miami, Vegas, Cleveland, Denver, Des Moines, Dallas, Indianapolis, Charlotte, Kansas City... Pittsburgh, Columbia, Wilmington, Portland, Phoenix, Tampa...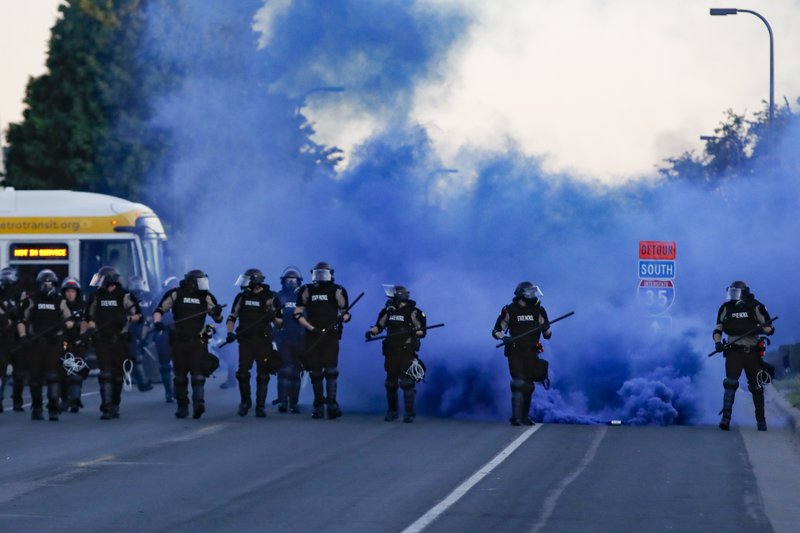 Who told you back on 6 MAY hat there would be riots? see
here
1. Virus Lockdown
2. Ruin Economy
3. RIOTS....
Protests over police killings rage in dozens of US cities
MINNEAPOLIS (AP) — Tense protests over the death of George Floyd and other police killings of black people grew Saturday from New York to Tulsa to Los Angeles, with police cars set ablaze and reports of injuries mounting on all sides as the country convulsed through another night of unrest after months of coronavirus lockdowns. The protests, which began in Minneapolis following Floyd's death Monday after a police officer pressed a knee on his neck until he stopped breathing, have left parts of the city a grid of broken windows, burned-out buildings and ransacked stores. The unrest has since become a national phenomenon as protesters decry years of deaths at police hands.
Source